Top of the morning to you, penguins!
Raining here.

Today marks the release of Club Penguin 3D's first St. Patrick's Day party. We also got the new pink puffles, a new Penguin Style, and a new pin. Last update brought a new Better Igloos and the stamp book.
It has been over 3 months since 2020 has started, and although there hasn't been many parties, there certainly has been a lot of great new things!

To start, January brought along construction in the plaza. The pet store was revamped (along with its puffles) and there was a whole new cinema. January also saw the Coins for Change donations sent out to charities.
In February, the first play was released, Ruby and the Ruby. Many items also got brand new looks, and some rooms were updated. Some observant penguins were also able to explore a new area on (or should I say… in) the island…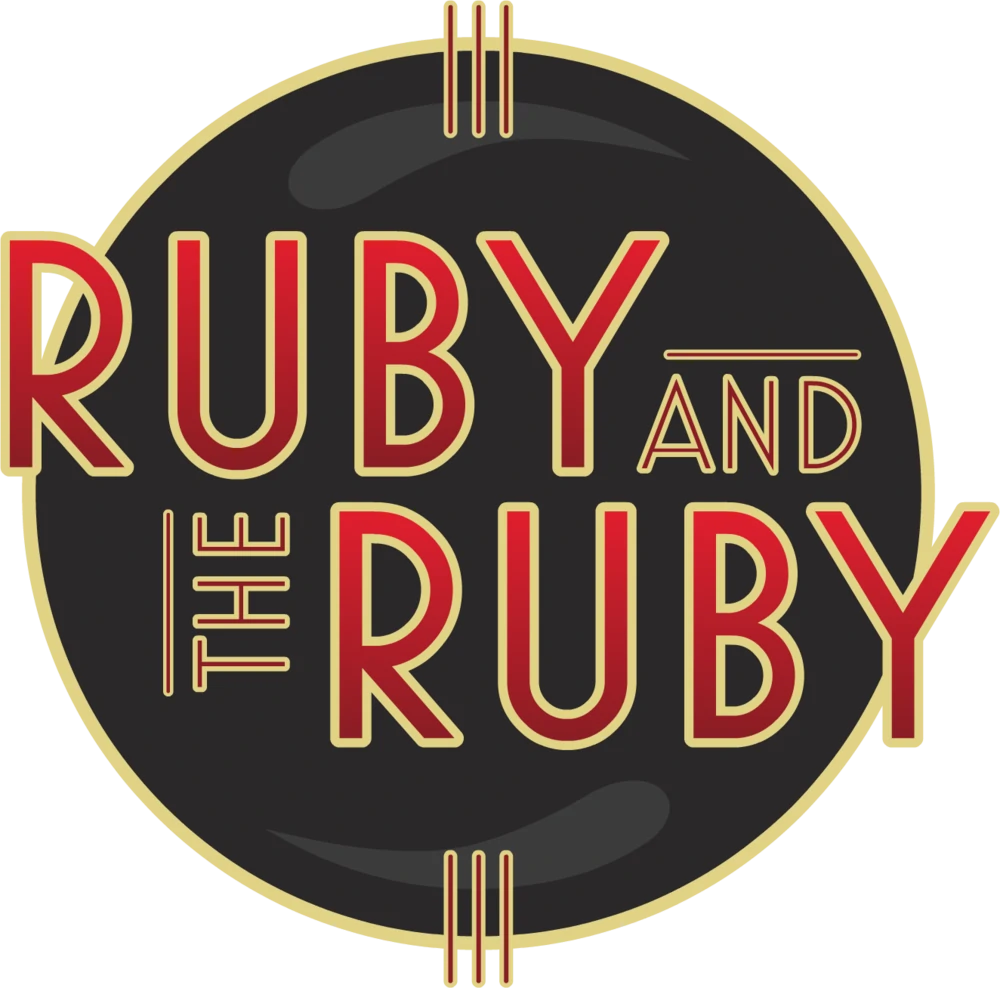 So far in March, as stated earlier, we have gotten more items and a brand new party, the St. Patrick's Day party! Not to mention the incredible new stamp book, which brings a whole lot more fun to the island.
I think we can all expect more great things this year. From items to new mini-games, there is a lot in store!

That's all for now, penguins!
Waddle on!
Hello, penguins!
Raining here.

2019 was a big year for Club Penguin 3D. Many new features, items, characters and parties were introduced in 2019, and there were many new penguins to experience them. We expect 2020 to be even bigger, but I would like to thank everyone who allowed 2019 to be as great as it was.
One of the last things to come out of 2019 was the Holiday Party's Coins for Change. Penguins from around the world contributed over one million coins to help charities!
Around 200 dollars will be donated to three charities. Protecting the Earth (Rainforest Trust) proved to be the most popular, with 73.8% of coins being donated to it.
Providing medical help with St. Jude's came in second with 17.4%, followed by building safe places with Caritas, with 8.8%.
Now, you may be wondering what 2020 has in store for Club Penguin 3D. Without spoiling anything – A lot! There will be new parties, new games, new catalogs, new features and a lot more!
Stay tuned for the new Pet Shop this month and Project Radius next month. You may be surprised on all that is yet to come.

Well, that's it for now, penguins!
Just remember – find the posters…
Hello, penguins!
Raining here.
I hope you're having a grand holiday season! I know I am. The holiday party is starting today, and a big feature is coming with it – Coins for change!
This is a quite big addition, as it will help those who are not as fortunate this holiday season. How can you help? By donating coins at donation buckets in game!

Real money will be donated to the three charities listed below. The money will come from our Patreon as well as money donated through special streams we have planned. The total money collected will be divided up and donated according to the amount of coins donated in-game to each category.
Build safe places with Caritas
Provide medical help with St. Jude's
Protect the Earth with Rainforest Trust
You can spend as low as 100 coins to as high as 10,000 coins to benefit your choice of charity. By the way, some free items are in store for those who donate…

That's all for now, penguins!
Waddle on.
Hello, penguins!
Raining here.

Christmas is nearing ever closer! In a short time, new Holiday themed catalogs and soon the Holiday party will arrive on the island. However, that time has not come yet. So why not take a peek at what that time will bring?
Here we can see a certain room decorated for the holidays. How cheerful it is! I cannot wait to see it on the island.
Here, we can see a glimpse of some new, cozy items. I would quite like to sport these items next to some place warm! The Coffee Shop or the recently improved Pizza Parlor are good, cozy candidates.
I hope you liked these sneak peeks! I simply cannot wait for the Holiday party. Soon enough, we will all be able to experience it.

That's all for now,
Waddle on!
Hey, penguins!
Raining here

Last week I asked you about your favorite items and items you are looking forward to. Here are some answers!
boopbop, "The silver watch is a pretty neat item. (It's a secret item in the catalog.) I hope that the blue viking helmet gets put in. (I tried to do the thing that would normally get the blue viking helmet but it didn't work for me.)"

Watches are quite versatile. Time is always a good thing to know, and a stylish something to sport! The blue viking helmet is a grand choice for a future item. Sometimes you can just not be in the mood for red!
Pepe, "I like the Jean Jacket as it has so many intricacies and complements many other pieces of clothing that I like to wear. In the future, I would like to see the addition of the CP Letterman jackets as that was my favorite article of clothing and it is a staple, classic piece of clothing!"

The brand new jean jacket is quite popular among players. In terms of new items, its popularity is comparable to the sunstriker, one of the first wigs! And yes, jackets are quite classic and would look great in a future catalog.
That's all for now, penguins.
Speaking of wigs, what is your opinion on them? Do you like the current ones? Do you want wigs to stay? Are there any particular wig styles you would be looking forward to for the future? Let us know!
Until then,
Waddle on!
Hello penguins…
Raining here!

Last week I asked you about the brand new igloo update. New igloos, flooring and furnishing had been released. Here are the responses!
Wydrop, "My favourite item is the pizza hoven! I love it because there is light and sound effects, and it bring some live and animation inside the igloo, with a cool warm effect! With the hardwood floor I think it really look great, and complete it with pizza boxes are even better!"

The restaurant collection has many uses outside of an eating establishment. The pizza oven can find itself in a cozy kitchen, or perhaps used as a fireplace. The colours of it do go quite well with the hardwood.
Wipipi, "I really like the pizza oven. It seems like it's really cozy, and would look very good in a kitchen, especially a restaurant kitchen. Besides that, I like the pizza box. I like having food to place in my igloo, so it is a good inclusion."

Again, it seems as the pizza oven is a popular item. It seems like cozy items are a favorite! Food is always swell to have around, especially if your penguin has a craving.
That's all for now, penguins.
While discussing items, it'd be good to bring up the most recent Penguin Style catalog. For next week, answer this. What is your favorite item from the Penguin Style, and is there any items you'll be looking forward to in the future?
I would like a raincoat myself, and I'm curious to hear what everyone else would like.
Until then,
Waddle on!
Hello, penguins
Raining here!

Halloween is over, but that doesn't stop us from missing it! Last week, I asked everyone what their favorite aspect of the party was. Here are their answers!
Domohead, "I love that the entire island was decorated for the event, making the candy hunt was a treat to complete. This has to be my favorite party so far, and the anniversary festivities were just icing on the cake."

The island was almost entirely decorated, besides for a few rooms. It was definitely one of the biggest party, along with the candy hunt. It was also one of the only parties to have another party going on at the same time, being the first anniversary.
Yumuro, "My favorite part of the Halloween party was the scavenger hunt! I loved searching through the island for the candies and trying to discover the meaning of the riddles. Specially when penguins could ask other pals for the location of the candies."

The candy hunt was definitely one of the most popular things to do, being the first of its kind. The free Halloween Scarf was in mighty demand, making the completion of the hunt more-so desired.
That's all for now, penguins.
For next week's blog post, answer this question. What is your favorite new furniture item or igloo? With the brand new igloos, flooring and furniture, there are so many more ways to customize your home, and it's easier as well! (You can answer this question in the comments of this blog post)
Until then,
Waddle on!
Greetings, Earthlings.
Raining here!

It's time to get started back with reviewed by you blog posts. Last week, I asked about your favorite costumes. If you're not quite sure what you want to dress up as, perhaps this blog will prove to help you!
Here's what some penguins had to say.

BananaMoose, "I like both the bee and moose costumes but I'll be wearing the moose costume so my username will be accurate for once. Excited for the halloween party!"
A moose costume is a great choice. Being a moose is not so spooky at first, but combining it with other items can make quite a spookful outfit. Fear in the unknown!
Wipipi, "I like all the costumes but my favorite one is the skeleton. I love the classic feel to it and how fun it is. I also like the flashlight, it allows you to light up the dark surroundings!"

Indeed, the skeleton outfit is a classic. It is also wise to carry around a flashlight. As this is one of the darkest parties, it is good to have a flashlight on hand. It could be of use with finding some candies as well!
That's all for now, penguins.
For next week's reviewed by you blog, answer this question. What is your favorite part of the Halloween party? It can be any aspects of it, the rooms, the haunted mansion, the free items, meeting mascots. You decide! (You can answer this question in the comments of this blog post)
Until then,
Waddle on!
BOO! Penguins,

It's been a long, long while since the last blog post. Sorry for that, I hope to write many more blog posts in the future.
As you may know, the Halloween party will be starting on October 20, and it will last until roughly November 1.
Both October catalogs (Penguin Style and Better Igloos) have came out, preparing penguins for Halloween. The October 2019 Penguin Style has been the biggest edition to date. Some classic items have returned for the catalog, while the rest is completely new.
The October 2019 Better Igloos catalog gives many options for igloo decorating. With the new items, penguins can design a witch den, spooky graveyard, vampire mansion, and much more!
So, you know about the catalogs, what about the Halloween party? If three days is too much of a wait for you, perhaps a sneak peek will help with the interval.
Here are some special photographs taken of the Halloween party. Also, this Halloween will be massive compared to the previous Halloween party, and I hope everyone will be excited for it.
Now, regarding my earlier promise with writing more blog posts, I'd like to reintroduce the 'Reviewed By You' blog posts from a few months ago. Of course, for reviewed by you blogs, I'll need to ask you a question.
To be featured in the next 'Reviewed By You' blog, answer this question:
What is your favorite Halloween costume from the October Penguin Style, and if you're wearing a costume for Halloween, what exactly is it?
(You can answer this in the comments of this blog post)

Well, that's all for now, penguins!
Thanks for reading.
Waddle on!
Hey penguins!
Raining here, it's been a while

Since the last blog post, there have been some big changes. The biggest of all these changes is a brand new penguin model!
Here are some images if you aren't caught up.
Above you can see three different actions with the new model, sitting, dancing and waving. In the sitting image, you can see behind me the Nightclub, decorated as a barn for the Western party. It's been going on for some time now, but if you have not picked up the Polka-Dot Bandanna at the town, you should do so soon!
Above you can see the new Snow and Sports catalog! There are some great new items in there, so make sure to check it out.
In other news, the Patreon for CP3D has recently had an overhaul. There are now three base ranks. Rookie (one dollar a month) gets you donor access to the Discord and grants you a special pin. Gary (five dollars a month) is the same as the Rookie rank, except donor backgrounds are included with it. The last rank, Rory (ten dollars a month) comes with the same rewards as the previous, except with the added BIG bonus of being able to test updates early (including minigames!)
Keep in mind that some of these things may be tweaked soon, but if you want to donate, do so here: https://www.patreon.com/CP3D
Discord: https://discord.gg/Faq4EGd (You must be 13 or older to use Discord)
Well, that about wraps up this blog post! Be sure to be active around the island, as some big updates will be coming soon… including a brand new minigame!
Until then, waddle on!